We are thrilled to introduce composer Ross Crean, whose winning song cycle "A Passive-Agressive's Guide to Mother Goose" will be part of the Inaugural Fresh Squeezed Ounce of Art Song on Friday, November 18th. Mezzo Julia Di Fiore will perform Mr. Crean's pieces, and had these questions for the composer:
Julia: The Passive Aggressive's Guide to Mother Goose explores five different nursery rhymes in ironic and funny ways. What inspired you to choose these five tales?
Ross: It was really the result of wanting to do something that was completely quirky and funny. My mother had passed away from pancreatic cancer very quickly, and I had been working on composing two operas at the time that were based on pretty intense and dark subject material, so I needed a change of emotional and mental scenery. During that time, I was also having to interact with a family member who was the textbook version of a passive-aggressive personality, and my way of coping was to try and find the humor in the behavior rather than let it eat at me. After researching P-A behavior, I began to brainstorm over which scenarios would have the most ridiculous effect if seen from a passive-aggressive viewpoint, and Mother Goose just clinched it. As far as the characters I chose, their original scenarios just seemed to lead themselves the best to an absurdist approach.
J: For this work you wrote both the text and the music. Do you often serve as both poet and composer, or is there someone with whom you like to collaborate?
R: It really depends on the project. I wrote the text to several of my operas and chamber works, but have also worked closely with a librettist from New York named Katherine Arathoon. There are times that my vision for a piece is so specific that I write the text to keep that vision clear. Other times, I absolutely love collaborating with others and gaining new perspectives from those people. I'm always up for meeting new collaborators! It makes my creative live much more interesting.
J: As a composer and a singer-songwriter, you write in genres other than classical music. Do you consciously crossover between genres in your works, or do you find that it comes naturally when you are fluent in multiple musical "languages."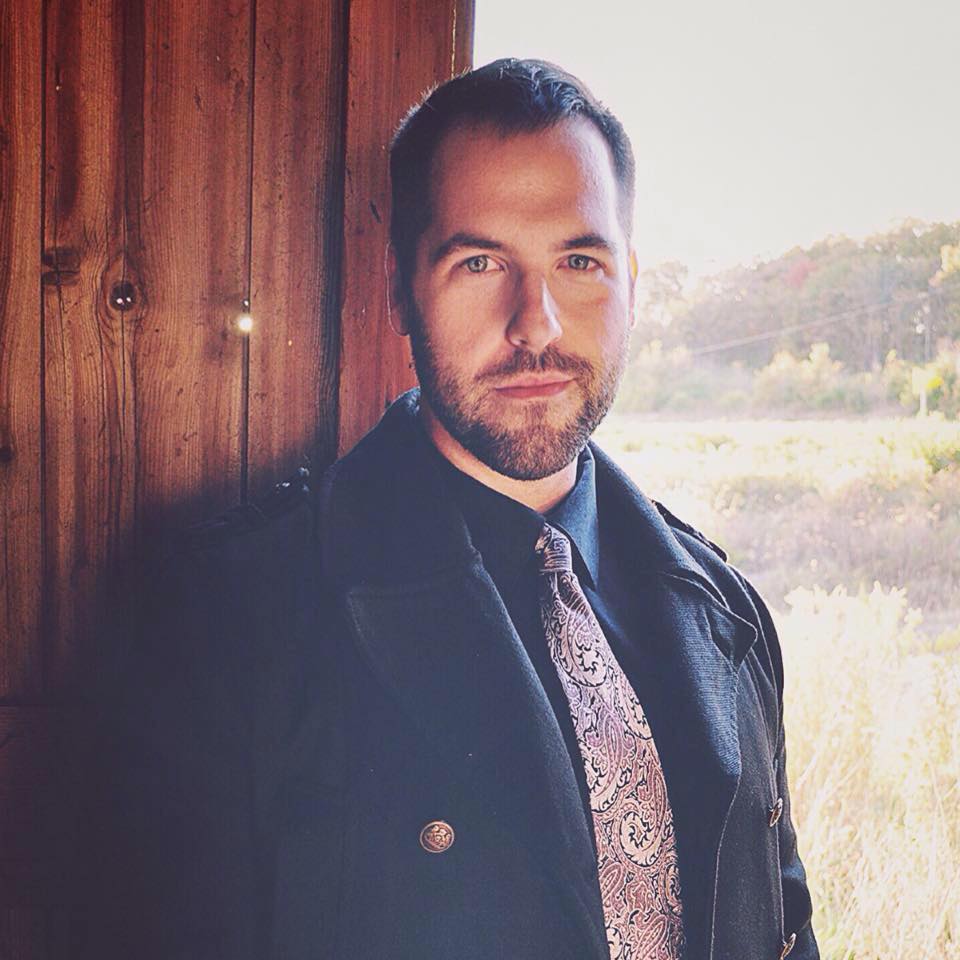 R: It's much more of a natural process to me. I have always wanted to be able to delve and blend so many genres together as a performer. I grew up singing Celtic sean-nos (traditional style a capella) singing, and loved opera and jazz, but then feel in love with experimental and avant-garde performance while I was in college. I never wanted to chose anything over another, and I also keep that approach when I compose. As a synesthete, I always listen to my instincts, as well as where my emotions lead me as I compose. I never know what I have planned the first day of a project when I sit down and start writing. For me, I feel something based on text or program, I then see what colors come springing up in my mind as I work, and then I write out the music that reflects what I see. I think my career in film work has had the most overall influence on whatever I compose, regardless of the genre. The pictures in my mind usually lead to what comes out on paper.
J: You are someone who is firmly planted in multiple genres of composition. Do you find this to be the norm among classical composers, and how do you see classical composition evolving in the future?
R: It does not seem to be the norm from what I have seen, but I do know several other composers who also dip their toes in other fields of musical work. Some like sticking to one ritual and one focus, and others find joy in the ability to walk back and forth from one stylistic influence to another. One is not better than the other, but personally, I am grateful for the opportunity to roam the spectrum. As far as where classical composition is going, that is difficult to answer. Not knowing where it is heading is kind of exciting in a way. I hope we start seeing more works manifesting from collaboration, and I think we are at a good start with the presence of social media, as well as wonderful events like New Music Gathering. The farther out we can throw our nets, the more opportunity we'll have as artists, and I think that is going to be the biggest factor as to how classical composition will evolve.
________
Composing and creating music with a focus on the evocative and lyrical, Ross Crean began his professional music career as an operatic Bass-Baritone, specializing in avant-garde and Contemporary Classical music, many of which were his own works. A prolific collaborator, he has received commissions from and worked with numerous artists including internationally renowned mezzo-soprano Heidi Skok (formerly with the Metropolitan Opera), Oberlin College, Opera on Tap Chicago, and Loyola University Museum of Art. In 2005, Crean founded his own record label, Knight & Thorne Music, and has performed worldwide as a solo artist. His musical work has been featured on Skope TV, Much Music, Fuse TV, and Comcast OnDemand. Ross was most recently signed to Navona Records/Naxos America to record his opera "The Great God Pan", due out in Summer 2017. He is currently Resident Composer and Creative Director for Nebula Creatives, based in Chicago.
Find and follow Ross here:
Website: http;//www.rosscrean.com
SoundCloud: http://www.soundcloud.com/ross-crean
Facebook page: https://www.facebook.com/RossCrean/
Twitter: https://twitter.com/RossCrean (@RossCrean)